SEM is the right choice for providing "Plastic Surgery" operations with its competent and expert stuff. We are also ensuring your visit since your arrival to Istanbul as our guest.
Plastic surgery is a medical operation that are applied to treat: aesthetic, shape and functional disorders that occur after birth or due to accident. Special treatment of plastic surgery should be performed by the qualified plastic surgeons. SEM gives you the opportunity to do plastic surgeries in full-fledged hospitals or clinics which are under the guarantee of SEM.
Our qualified surgeons do all the types of plastic surgeries, such as: facial and facial deformities, breast, abdominoplasty, body sculpting and Re-constructivist aesthetic surgeries, which has been implementing with success. Plastic surgery is not preferred only by women but also by men, it helps to improve a person's self-esteem.
Plastic surgery is like a journey for being more beautiful and healthier in all areas of your body. The concept of aestetichs is based on to make you feel beautifull, but should not be forgotten that health issue is important as well. The team of SEM will do for you all the preporation as pre-and post tests which are needed before the operation, because its important to get the best results.
All the operations on your body or face are individually planned, and the patient can follow his own scope of this plan. The signature of SEM and doctors provides a quality and safe services.

Attentions: *To avoid any side effects, consult our medical team.Please
You can contact us via WhatsApp for detailed information. +905330524699
Experiences
Guests Satisfactions
Emily Castillo
SEM doctors performed rhinoplasty operation 1 year ago. It is like a dream.
Loren L.
We've seen amazing results already. Best.
Lorry S.
Thanks guys, keep up the good work!
Shaine Z.
like to say thank you to all your staff. SEM has really helped our operation.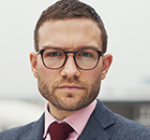 Wandis Q.
Thanks SEM! I'm good to go. Wow what great service, I love it!
Lorry X.
I will refer everyone I know.SEM is the coolest, most happening thing around!
Aline C.
We have no regrets! I would also like to say thank you to all your staff.
Lovell M.
Keep up the excellent work. SEM has got everything I need. Really good. Best.
Rhinoplasty is a surgery that changes the shape of the nose due to face . As SEM, we attach importance to rhinoplasty as a personalized surgery and work with minimum precision.
Liposuction is the operation that can be applied to anyone who does not have a systemic health problem, pregnancy or just give a birth. Only to patients with problems such as; heart disease, diabetes etc. before applying we need to determine the health problems, risk factors and should take the necessary precautions before the procedure.
Before the Tummy Tuck surgery you should tell the medical story to your doctor. If you smoke, or drink alcohol you should stop at least 4 weeks before the surgery and 2 weeks after surgery. You should stop to use vitamin E, aspirin, and avoid heavy diets before the surgery. You should be careful to not get cold.
Eyelid plastic surgery is usually performed after the age of 35. Because usually it happens after 35. The position of the eye muscles should be evaluated very well before the eyelid operation. Plastic Surgeons of the SEM will welcome you in the best way.
Fill the form
We will call you back