Alexis Hutton
Alexis Hutton
SEM staff was very friendly. The organisation team is amazing. Great customer service. The doctors are always availiable to answer any questions I have about hair transplant.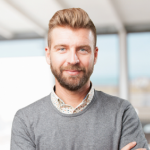 Franky Irwin
I went to SEM for hair transplant. Great job and clear procedure; all questions answered by the doctors. Good customer service.
Henry Washington
I passed 5 months after the operation. The result is amazing for 5th month. I am waiting for one year now. Thank you SEM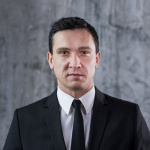 Mehmet Gümüş
I performed my hair transplantation at SEM one year ago. The result is excellent. I'm thinking about beard transplant right now.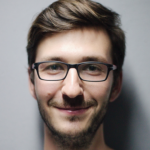 Simon Farley
SEM has given me my life back. I do not recall when the last time l had hair. SEM is simply the best. You should try them If you are looking to FUE transplant your hair.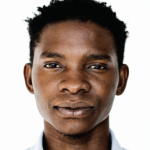 Ameena Ryan
Their staff gave extra time in comforting me and answering questions for my mesotheraphy treatment. Thanks all again.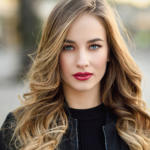 Henna Wilson
I had my transplant a little over four months ago in SEM. The doctor suggested me the mesotheraphy treatment. After the treatment my hairs started to grow up very quick and strong. Thanks SEM !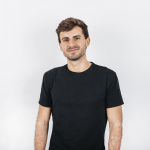 Maizie Leblanc
The hospital was clean and pleasant. I'm very satisfied with SEM for my mesotheraphy treatment. I will visit again.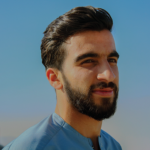 Troy Robins
I was afraiding the mesotheraphy needles but I didnt feel anything.The team had a really positive welcoming vibe about it which calmed my nerves. Thanks all.
Cheyanne Alvarado
Great staff; Good rate and good atmosphere.I didnt feel any pain . Thanks all.
Geraint Briggs
The staff were all very warm. I came from Columbia and I felt like I am in my home.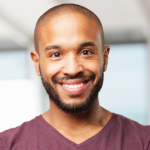 Noah Bannister
SEM was extremely Professional and talented. They exceeded all my expectations. I highly recommend SEM for beard transplant.
Timothy Hartman
The customer service I received by SEM and their team was absolutely support me from start to finish on my beard transplant operation.
Deanna Walter
They are committed to you as a life-long client. They supported me for all cases. Transfer,hotel and hospital. They are at everywhere
Ellesha Carlson
From my FaceTime converation with Jihan to my confidence started to SEM. It was a nice visit. They are like a friend. Thank you all.
Linzi Swanson
I would most definitely without a doubt recommend them for your eyebrow transplant procedure. Thanks for Mr. Ulas.
Rebekah Turner
It has been over a year since I took my eyebrow transplant. And I have to say it has been the best decision for coming to SEM. Thanks for all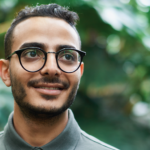 Adnaan Hutchinson
I searched the DHI transplant for 1 year. I decided to go to SEM. Thanks to Mr. Ulas for his efforts.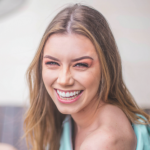 Cecelia Lamb
SEM performed DHI operation last year. The most important thing is, they didnt shave my hair. I returned my job 1 day later.
Giulia Irving
I was afraiding to needles.But I didnt feel it. It was very comfortable. Organisation was incredible. Thanks all.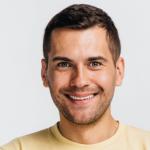 Myrtle Little
No pain, no shave, good doctors, good hotel nice friends.
Tolga Şengüler
They are performing hair transplantation surgery without shaving my hair.Because why I choosed SEM
Christie Valencia
I was afraiding the needles but I didnt feel PRP needles. Their hands are very softly.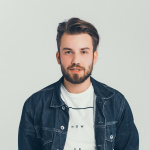 Denzel Moss
The procedure was quick and painless. Every 3 months I will do PRP treatment.
Izaac Lim
I did my hair transplant operation in SEM 2 years ago. My doctor suggested me the PRP treatment after the operation. They did PRP treatment and now my hairs are more awesome.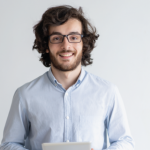 Parris Hirst
You should try them If you are looking to receive PRP treatment. I took very good results in short time.
Aled Greer
They explained me about the moustache transplant procedure step by step to assure I was comfortable before proceeding. Great service Thanks.
Jamaal Savage
I passed an accident 4 years ago. I had a scar on my moustache. They did moustache transplant operation and it is looking natural and original now. Thanks all.
Joseph Snyder
I came from England. I want more moustache. They used DHI technique. They performed my operation without shaving. My moustache is double now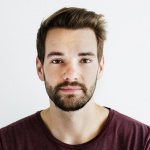 Wilfred Burn
Awesome experience. SEM staff provide extraordinary customer service and they answered all of my questions. The operation period was so comfortable.
Javier Weiss
Everything was explained to me at the beginning. They made me as comfortable as can be. I was watching TV during the operation.It was a great experience for hair transplant.
Lexi Murphy
SEM was kind the whole time. I loved how the whole staff made me feel relieved and comfortable during my operation.Thanks to all.
Macy Perez
I researched The Sapphire FUE technique and I preferred that. SEM performed my success operation and they stayed in touch with the patient during the recovery process.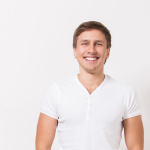 Ollie Lim
I took good prices and I checked their Works. They are amazing. I felt their professionalism, expertise and service.
Arnie Mullen
Everyone at SEM is amazing. Jihan helped me from the beginning to finish. Thanks for her efforts.
Felix Nixon
They picked me up with VIP car and hotel was awesome. The hospital was huge. The doctors are always smiling. This is 6th month now and I can brush my hairs now.
Grayson Humphries
It has been five month since my procedure that . It went completely good and SEM doctor is absolutely a gentleman to be around and I text him all the time for questions.
Rares Talbot
They used special tools for me. There wasn't any pain on my operation. Thanks to the team.
Emily Castillo
SEM doctors performed rhinoplasty operation 1 year ago. It is like a dream.
Loren L.
We've seen amazing results already. Best.
Lorry S.
Thanks guys, keep up the good work!
Shaine Z.
like to say thank you to all your staff. SEM has really helped our operation.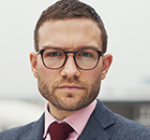 Wandis Q.
Thanks SEM! I'm good to go. Wow what great service, I love it!
Lorry X.
I will refer everyone I know.SEM is the coolest, most happening thing around!
Aline C.
We have no regrets! I would also like to say thank you to all your staff.
Lovell M.
Keep up the excellent work. SEM has got everything I need. Really good. Best.
Crissie Z.
You won't regret it. I will let my mum know about this, she could really make use of SEM! I will refer everyone I know.
Wayne V.
I am so pleased with this service. It's just amazing.
Michael Z.
I was amazed at the quality of SEM.
Julieta H.
I am really satisfied with SEM. We passed breast operation.
Agatha P.
The service was excellent. I love SEM.
Janos S.
Nice work on your SEM. Wow what great service, I love it!
Seth E.
We're loving it. Thank You! Absolutely wonderful!
Karoly V.
If you aren't sure, always go for SEM. Niki F.
Great job, I will definitely be coming again
Caldwell A.
It's really wonderful. Thanks guys, keep up the good work! I would also like to say thank you to all your staff."
Bartholomew R.
SEM is awesome! We've used SEM for the last five years. No matter where you go, SEM is the coolest, most happening thing around!
Merrili F.
I will refer everyone I know.
Fill the form
We will call you back